Koisense small model
Monitor and monitor your pond with the online monitoring system from Koisense!
The system measures: pH / ORP (Redox) / Dissolved oxygen / Conductivity / Temperature / Ammonia.
The system records every minute and processes the data in a well-arranged database.
Various reports per value are possible.
The notifications come via mail and / or pushover (eg an app on your phone).
Multiple receivers can be set for this. You can log in anywhere and anytime with a personal access code with telephone, tablet and / or computer, regardless of brand or type.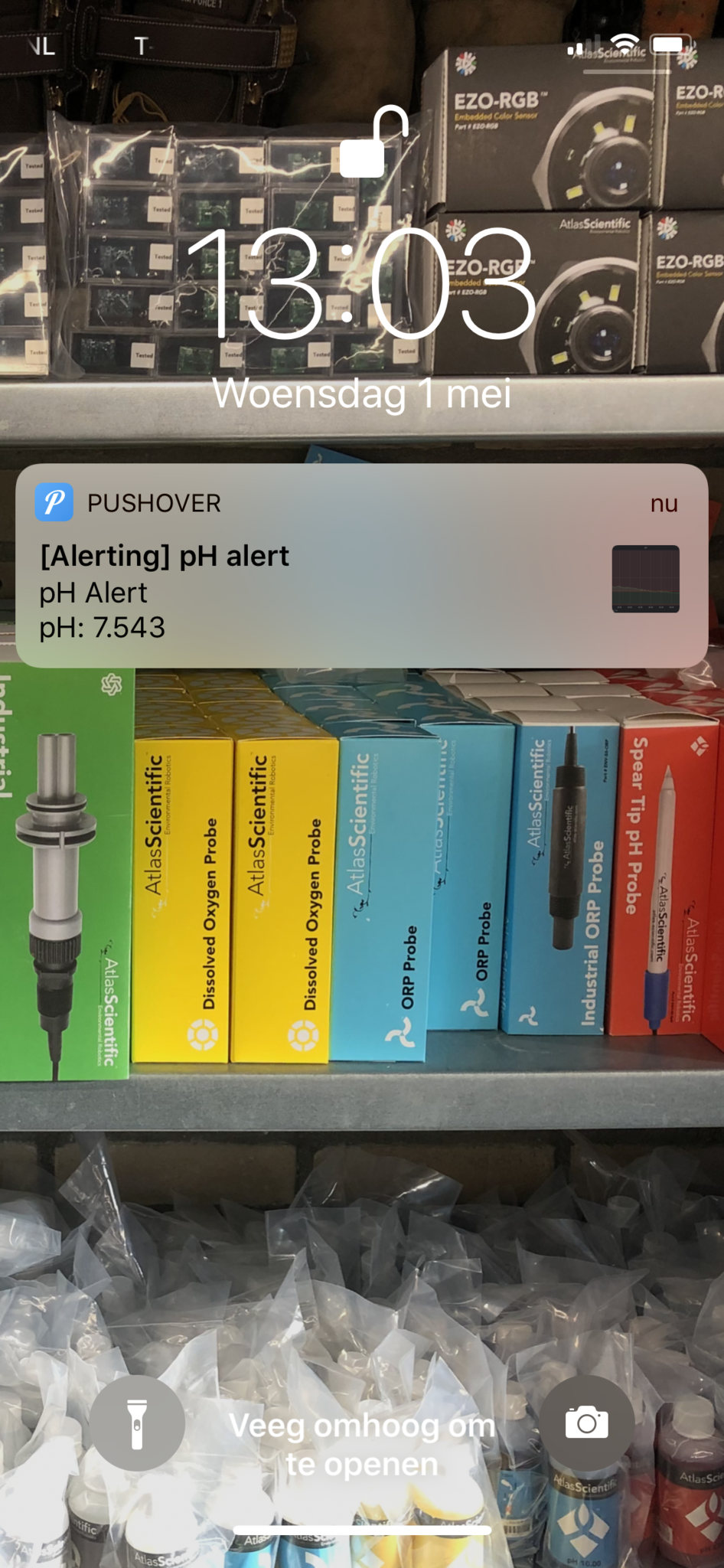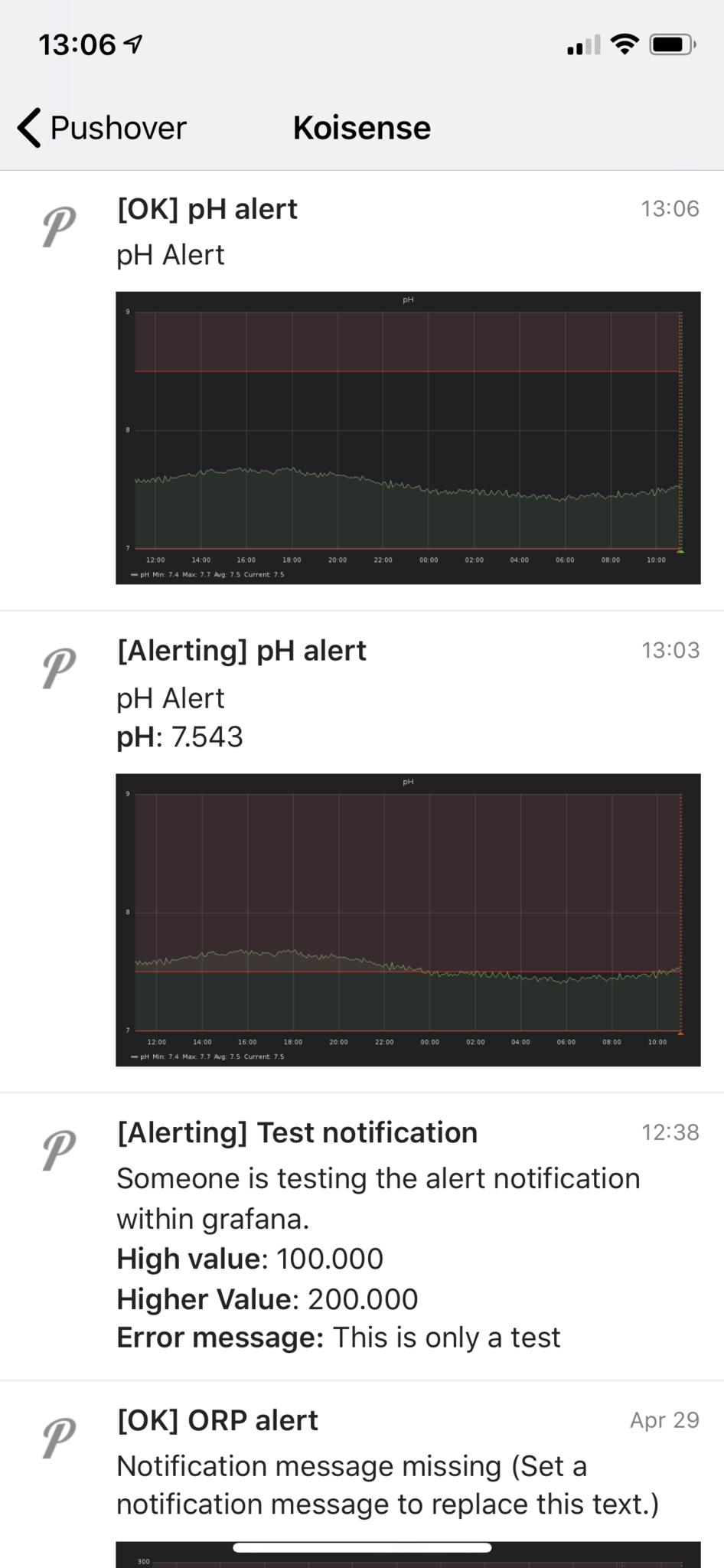 Koisense monitor systems are assembled and calibrated by us on site.
It is recommended to calibrate every year and this is done by us.
The "ammonia color cart" must be replaced every year as standard (€ 10).
If incorrect readings occur, it must also be replaced.
The displayed data is an indication and should be used as an aid.
If in doubt, perform manual check tests.
Regular cleaning promotes the life and accuracy of the measurements.

"Koisense Monitoring System" needs a fixed Ethernet connection.
The required network cable / router solutions can possibly be carried out by us (see other services).
A secure VPN connection does not require an IP address to be set.
Even when the modem is reset or when the 'Koisense Console' is moved to another address.
The costs for the VPN connection + Support & updates are 30 euros per month excluding VAT.
These are included in the first year.
Koisense Monitoring System comes with:

• Atlas Scientific pH sensor
• Atlas Scientific ORP sensor
• Atlas Scientific D.O sensor
• Atlas Scientific E.C sensor
• Atlas Scientific Temperature PT-1000 sensor
• 3 pH calibration solutions
• 1 pH storage solution
• 1 ORP calibration solution
• 1 ORP storage solution 
• 1 Dissolved Oxygen calibration solution
• 2 Conductivity calibration solutions
• Atlas Scientific Probeholder large
• Atlas Scientific Ammonia color sensor
• Seachem Ammonia alert color card
• Koisense color card sensor holder
• Koisense IP-65 enclosure + power cable 1.5 m
• 12 months VPN + Support connection
https://www.robesol.nl/dashboard/